Upcoming Events in St. Albans, WV
St. Albans Writes – Author Speaker Series – Dr. Joseph Wyatt
March 7 @ 6:00 pm

-

8:00 pm

Free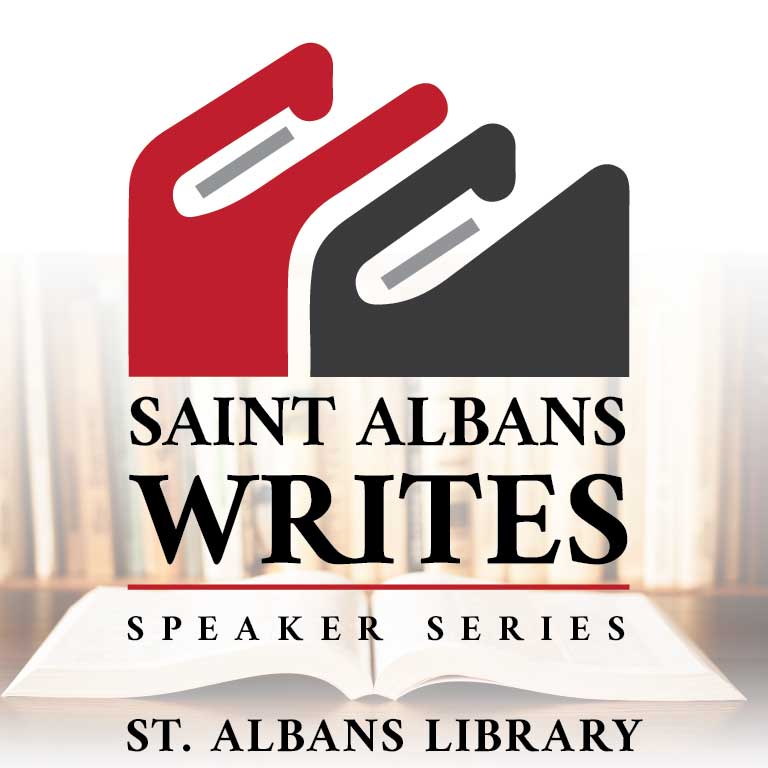 The St. Albans Writes Author Speaker Series is a dynamic event hosted at the St. Albans branch of the Kanawha County Public Library. On the first Tuesday of each month, from November 1, 2022, to June 6, 2023, a different local author will be featured and will speak about their recently published books. These authors either live in St. Albans or have graduated from Saint Albans High School.  Attendees will be able to meet and greet the authors, ask questions about their writing process, and purchase copies of their books. In addition to the book talk, library staff will provide copies of the featured books for checkout.
St. Albans Writes Speaker Series Line Up
Dr. Joseph Wyatt – March 7
Dr. Joseph Wyatt will discuss his forensic psychology career when he serves as a presenter with the St. Albans Public Library speakers series at 6:oo on Tuesday, March 7, 2023. His presentation will include a slide show with photos from several of his more notable murder cases, described in his book The Breaking Point Killing. Each case occurred in West Virginia, with several from the Charleston and Huntington areas. "The presentation will appeal to people who enjoy crime programs such as the CSI series, as well as those with interest in the mental health issues that arise within criminal cases," he said. Copies of his book will be on sale for $15 following his presentation. Joe Wyatt is a native of St. Albans and is an emeritus professor at Marshall University.  In his retirement, he writes weekly opinion pieces for the Charleston Gazette-Mail.
Matthew Perry – April 4th
Dr. Hunter O'Hara – May 2
Dr. Hunter O'Hara is professor emeritus at The University of Tampa. Hunter's book, Transcendent Teacher Learner Relationships: The Way of the Shamanic Teacher, now in its second edition, was published by one of Europe's oldest international academic houses, Brill of Rotterdam, Holland (since 1683) and translated into many languages, including Mandarin Chinese. His perspective as a writer is informed by his decades of experience as a teacher, his background as a teaching-learning philosopher, and his status as a long-term trauma survivor.
O'Hara's book derives from over thirty years of research. It reveals the power of transcendent teachers to teach content extraordinarily well and transform and heal learners in ways that last a lifetime.
Dr. O'Hara has also published various articles in peer-reviewed academic journals and regional, national, and international conference proceedings. He recently judged the West Virginia Writers, Pearl S. Buck Award, "Writing for Social Change" competition. His Loving Our Way Home: A Memoir of Transcendence is forthcoming. A West Virginia native, he lives in Saint Petersburg, Florida, with his husband, Larry Poulakis.
Nick Roberts – June 6
Nick Roberts is a St. Albans native and a graduate of Marshall University, where he earned a BA in English, an MA in Teaching, and an EdD in Leadership Studies. He attended St. Albans High School and taught there for three years until moving to South Carolina. He is an active member of the Horror Writers Association and the Horror Authors Guild. His short works have appeared in The Blue Mountain Review, Falling Star Magazine, Stonecrop Magazine, The Fiction Pool, other literary magazines, and anthologies by publishers such as J. Ellington Ashton Press and Sinister Smile Press. His novel, Anathema, won Debut Novel of the Year at the 2020-2021 Horror Authors Guild Awards. His second novel, The Exorcist's House, was released in May of 2022 by Crystal Lake Publishing and is now their best-selling novel to date.
Make sure you come out for these unforgettable events at the St. Albans branch library throughout 2022-2023, featuring local St. Albans authors sure to inspire you through beautiful stories with core themes involving courage, hope, and endurance.
Related Events
No documents have been added at this time.