How to Pay Your City Services Fee & Water Bill
Paying Your City Related Bills.
Your City Services Fee and Water & Sewer Bill are separate from one another.  Toggle between the two tabs below to obtain payment options and information.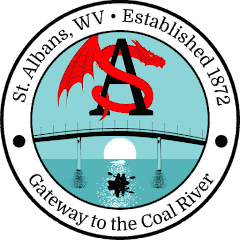 City Services Fees
Your City Services fees help provide essential services such as disposal of garbage/trash, police protection, parks and recreational facilities, and other services. These are different from your St. Albans Municipal Utility Commission Water & Sewer bill and require separate payments. We offer many convenient ways for our citizens to pay their bills. Please choose from the method that is most convenient for you.
Please Note: A $1.50 convenience fee applies to call credit card payments.
City Services Fees Bill Payment Options
Mail-In Payments
Please include your checks and payment stubs to the following address:

City of St. Albans
PO BOX 1488
St. Albans, WV 25177
Pay In-Person
We currently accept payments at the following locations:

Office / Drive-Thru Window / Night-Time Dropbox
1499 MacCorkle Avenue
St. Albans, WV 25177

Office:
M - F 8:00 AM - 4:00 PM
Drive-Thru:
M - F 8:00 AM - 4:15 PM

You can pay your City Services fee with cash, check, money order, debit, or credit cards.  Please note a convenience fee of $1.50 applies will be charged on all debit and credit card payments.
Failure to receive bills DOES NOT relieve customers of penalty.  It is the property owner's responsibility to notify the City of St. Albans when the property is sold.
Office Hours:
Monday Friday 8:00 AM – 4:30 PM
For Billing Inquiries: 
(304) 722-3391