Upcoming Events in St. Albans, WV
Dementia Friendly St. Albans
June 14 @ 3:00 pm

-

5:00 pm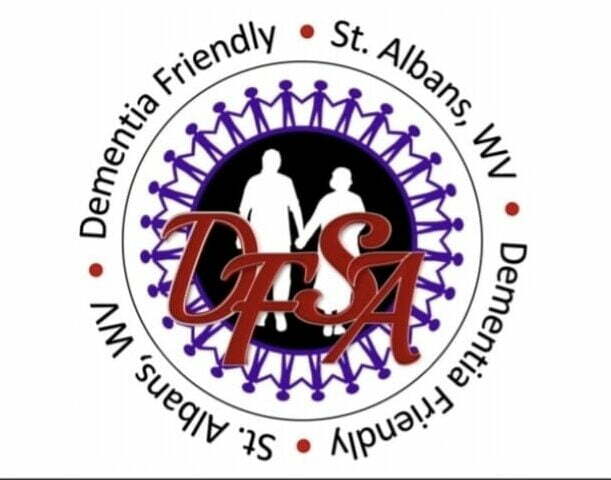 The Dementia Friendly St. Albans Group meets monthly to support those affected by Alzheimer's, dementia, and memory loss. The meetings offer a brief overview of the disease and a space for attendees to share their thoughts and ideas on how we can make our community more dementia-friendly. This is an excellent opportunity for those affected by the disease to connect with others and receive support and understanding. We encourage everyone to attend, share their experiences, and help us make St. Albans a more dementia-friendly community.
Building a More Dementia-Friendly St. Albans.
A dementia-friendly community cares about its neighbors; one that cares about its residents with dementia; one that sees the signs; one that understands the needs; and one that acts.
It's a place where people with dementia will live as independently as possible and be valued and respected. Where they will engage in activities that we all take for granted and will be supported as these activities become more complex, the changes in the person will be noticed, understood, and accepted.
A dementia-friendly community has looked at its shops, restaurants, markets, and streets through the eyes of a person with dementia; then does everything it can to make it a place where they can continue to live as independently as possible.
When memory changes begin, many become more isolated, which frequently hastens the cognitive decline. A community that understands dementia will support and care for its neighbors struggling to deal with the loss of memories, loss of the ability to make routine activities, loss of jobs, loss of independence, and loss of self.
Every February 22 in St. Albans is designated as Dementia Friendly Day.
Contact Dementia Friendly St. Albans Support Group
Connect with the Dementia Friendly St. Albans Support group on their Facebook Group page for additional information and resources. You may also contact St. Albans Hansford Center at (304) 722-4621
Related Events
No documents have been added at this time.